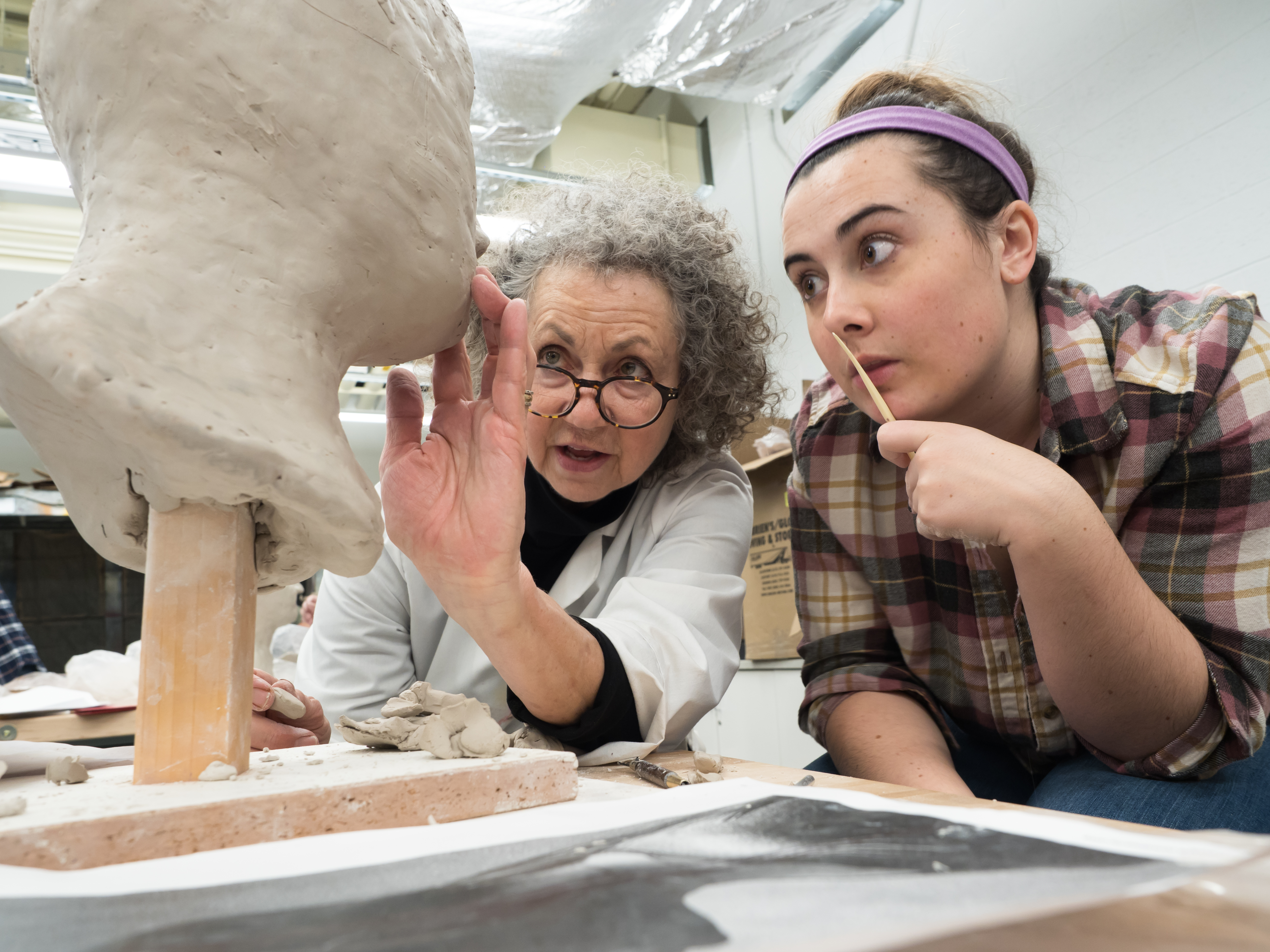 Lucy Gans's work is figurative, narrative, and socially situated, and ranges from individually carved figures to installations with cast forms, prints, and narrative text. Her work gives voice to women's stories of abuse, violence, and aging through layering text and image. Her 2007 exhibition In Our Own Words at the Lehigh University Art Galleries dealt with domestic violence and was composed of over 400 ceramic heads, eight looping audio tracks featuring interviews with survivors, and accompanying texts. The exhibition received a Social Impact Award from the Bethlehem Fine Arts Commission.
Prof. Gans's work is in many public and private collections in the United States and abroad. She has received the National Association of Women Artists' Medal of Honor, Peabody Award for her work in printmaking, and Clara Shainless Memorial Award. She has taught for over forty years in schools, colleges, and universities in Ohio, New York, Alabama, and Pennsylvania.
She came to Lehigh as an assistant professor in 1981, was tenured in 1987, and promoted to full professor in 1999. She chaired the Art, Architecture and Design Department from 1987–90, 2003–04, in 2006, and from 2010–16. She directed the Women's Studies Program from 1991–94 and directed the Design Arts Program from 2008–09. She is the first holder of the Louis and Jane P. Weinstock '36 Chair of Art and Architecture.
Prof. Gans earned her MFA in sculpture from Pratt Institute, with a minor in drawing. She also studied painting and drawing at the Art Students League, and earned her BFA from Lake Erie College, Painesville, Ohio.