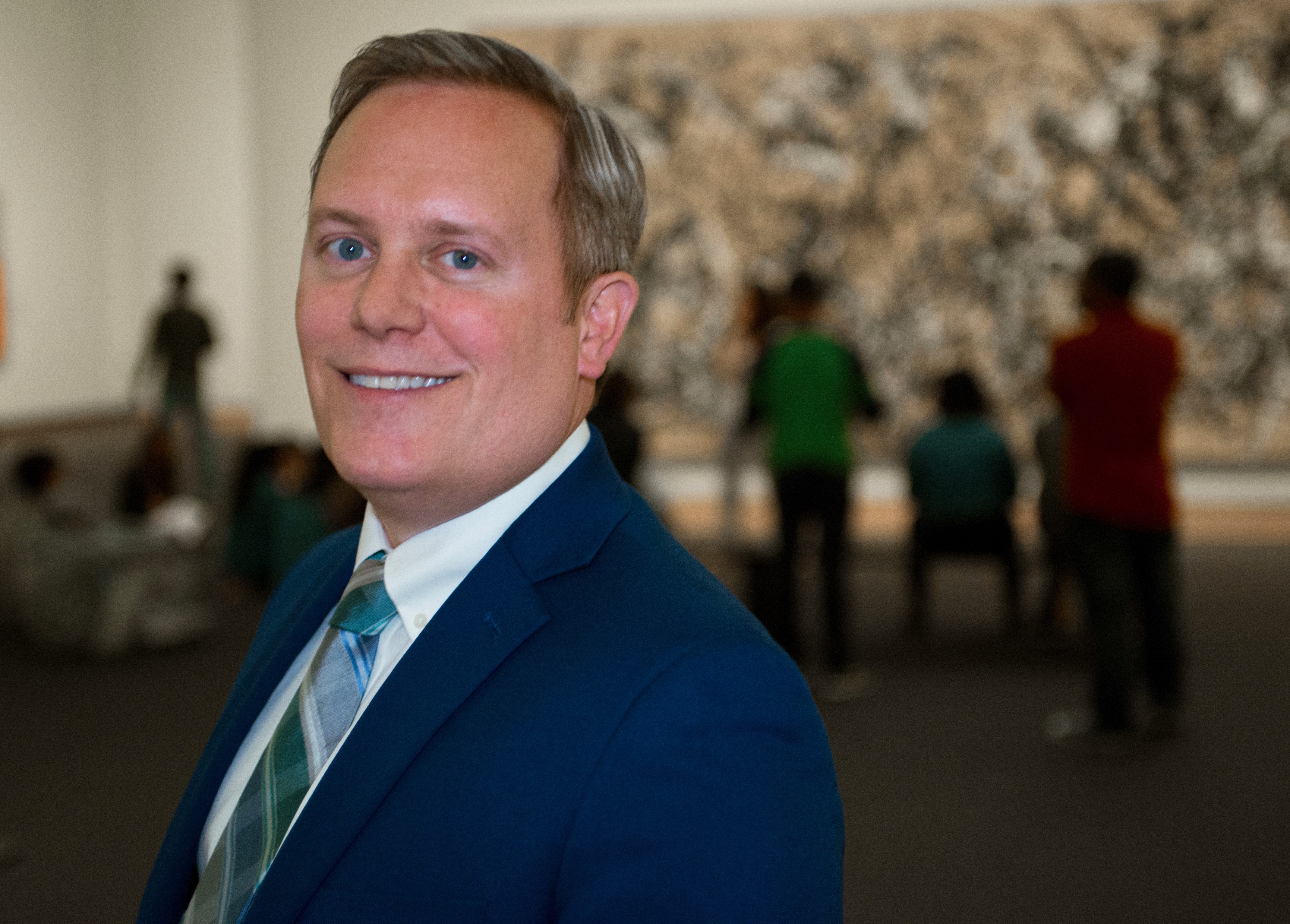 William B. Crow, PhD, is Director of the Lehigh University Art Galleries and Professor of Practice in the Department of Art, Architecture, and Design.  Prior to his appointment at Lehigh, William Crow was the inaugural Educator in Charge of Teaching and Learning at the Metropolitan Museum of Art in New York, New York. In that role he oversaw programs serving over 500,000 visitors annually, including programs and resources for schools, educators, families, teens, college and universities, as well as pedagogy and training for all teaching that occurred in the Museum's three sites.  He has held academic appointments at New York University, Johns Hopkins University, and The New School for Social Research.   
Dr. Crow has spoken nationally and internationally on topics related to museums, education, and digital media, and co-authored the American Alliance of Museums (AAM) publications Unbound by Place or Time: Museums and Online Learning (2009), All Together Now: Museums and Online Collaborative Learning (2010), and Teaching the Museum (2014). He was named the 2014 Eastern Region Art Museum Educator of the Year by the National Art Education Association, and has served as a panelist for the Institute of Museum and Library Services (IMLS) as well as a peer reviewer for the Museum Assessment Program (MAP) for AAM and the New York State Council on the Arts (NYSCA). He received the 2015 University Excellence in Teaching Award at Johns Hopkins, and in 2017 he was awarded a Fulbright Global Specialist Award to conduct professional development for museum staff in South America. 
Dr. Crow holds a B.A. in Romance Languages and Art from Wake Forest University, an M.F.A. in Painting from Hunter College of The City University of New York, an M.S.Ed. in Museum Education Leadership from Bank Street, and a Ph.D. in Cognitive Science from Columbia University. He is also an alumnus of the Getty Leadership Institute, Museum Leaders: The Next Generation Program (2006), the Columbia University School of Business Executive Leadership Program (2016) and the National Guild for Community Art Education Leadership Institute (2016). 
Dr. Crow's current research interests include decision-making and evaluative judgments in the arts, epistemological development, and the cognitive benefits of sketching.