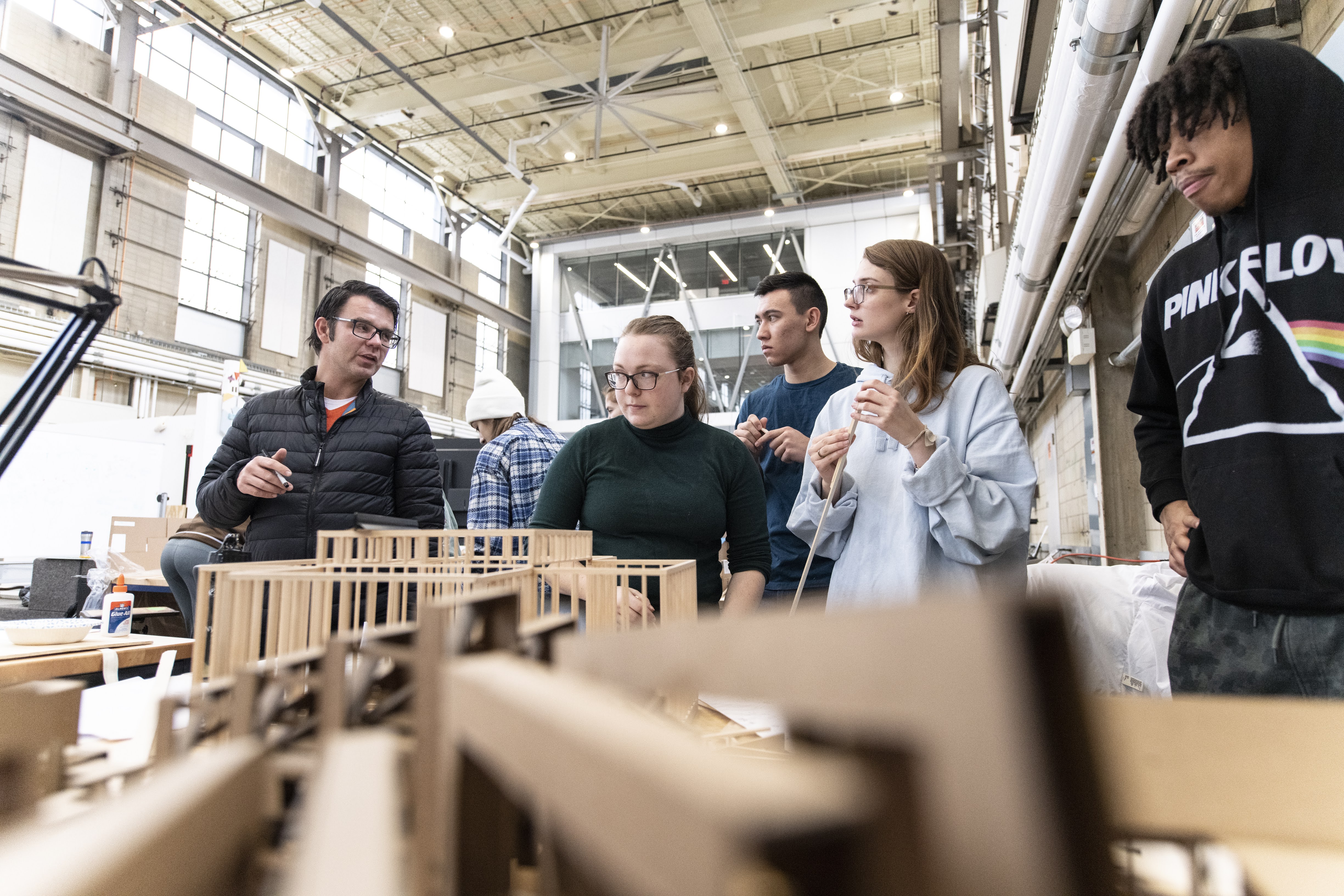 Nik Nikolov's theoretical interests focus on applying new technologies to building and design, and his research work overlaps architectural design with material science, building technology, and computation. He believes that with pragmatic use of digital technologies and the environmentally conscious application of innovative materials, architects can redefine the functional interaction between the natural and built environments—an important goal for the future of the architectural profession. He has published multiple research papers and has presented his designs and research at conferences and exhibitions around the United States and Europe.
Prof. Nikolov is a registered architect, licensed to practice architecture in Pennsylvania; a member of the American Institute of Architects (AIA); and holds a National Council of Architectural Registration Boards (NCARB) Certificate. Additionally, he is a LEED Accredited Professional with advanced expertise in green building. His office, Nikolov Architecture and Design (NAD), specializes in architecture that is simple, modern, and site-specific, with the majority of its projects in the United States and a few in Canada and Europe. NAD has been recognized for design excellence, including receiving a 2018 AIA-Eastern Pennsylvania Special Citation, a 2016 AIA Award of Excellence, and a 2016 AIA Small Projects Award.
Before earning his MArch from Rice University, Prof. Nikolov studied civil engineering at the University of Architecture, Civil Engineering and Geodesy in Bulgaria, his country of birth.