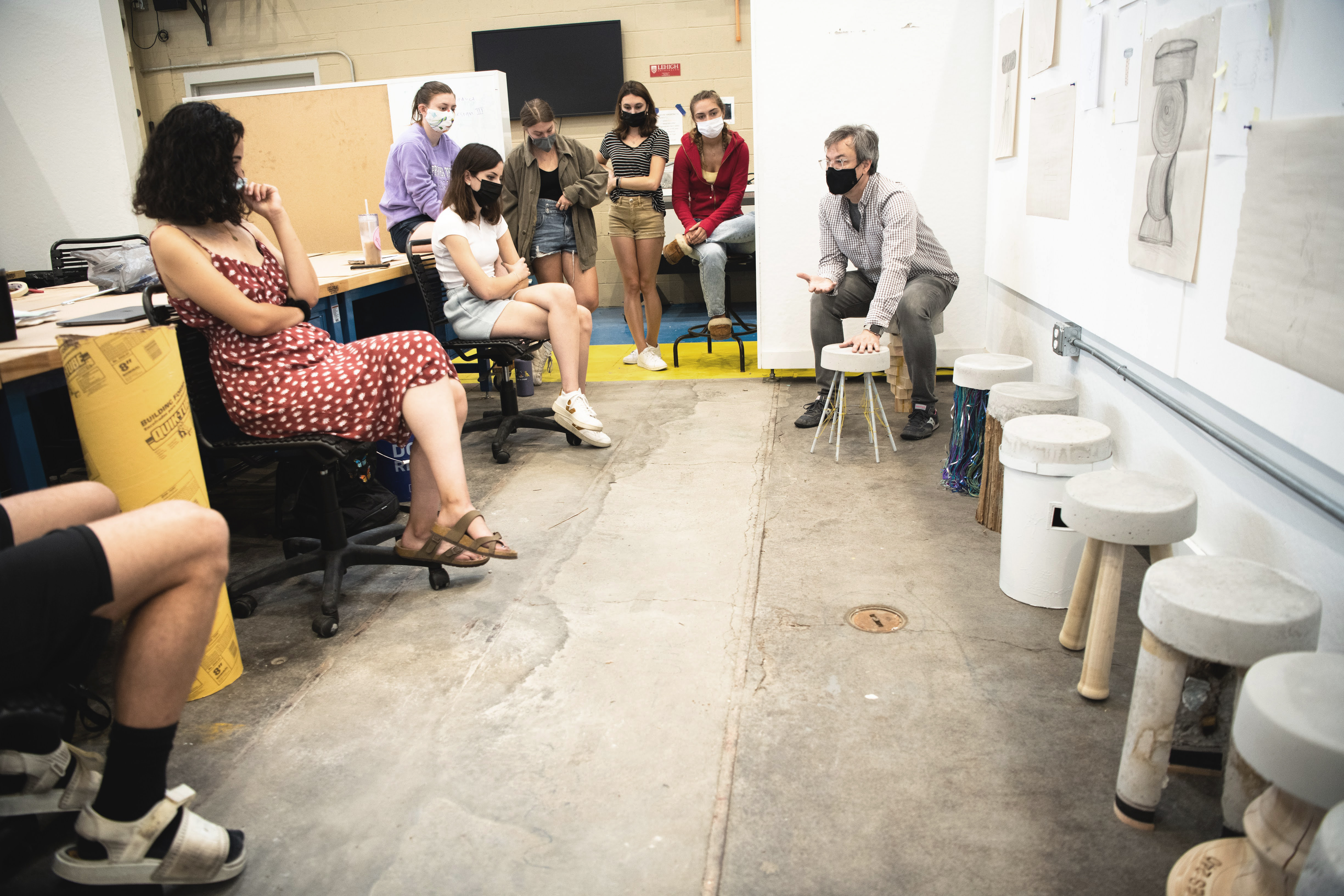 Wes Heiss is a designer and visual artist whose work explores humanity's relationship with technology.
His collaborative practice, Walczak & Heiss, creates socially engaged projects that have a deep sensitivity to the sites and communities in which they are located, and that are made from a range of technologies, from high tech to dead tech. The firm's work has won permanent public art commissions in California, Colorado, Nebraska, New York, and Wyoming.
Work from Prof. Heiss's solo studio practice has been exhibited internationally, including at the Museum of Fine Arts and the Menil Collection in Houston, ArtSpace in New Haven, the Brooklyn Academy of Music in New York, and Kulturmöllan in Lövestad, Sweden. He has won an Artadia grant, a Pennsylvania Council on the Arts grant, and residencies at the MacDowell Colony, Skowhegan, the Roswell Artist-in-Residence Program, and the Bemis Center.
Prof. Heiss earned his MArch from Rice University and his BA in architecture and ceramics from Bennington College.