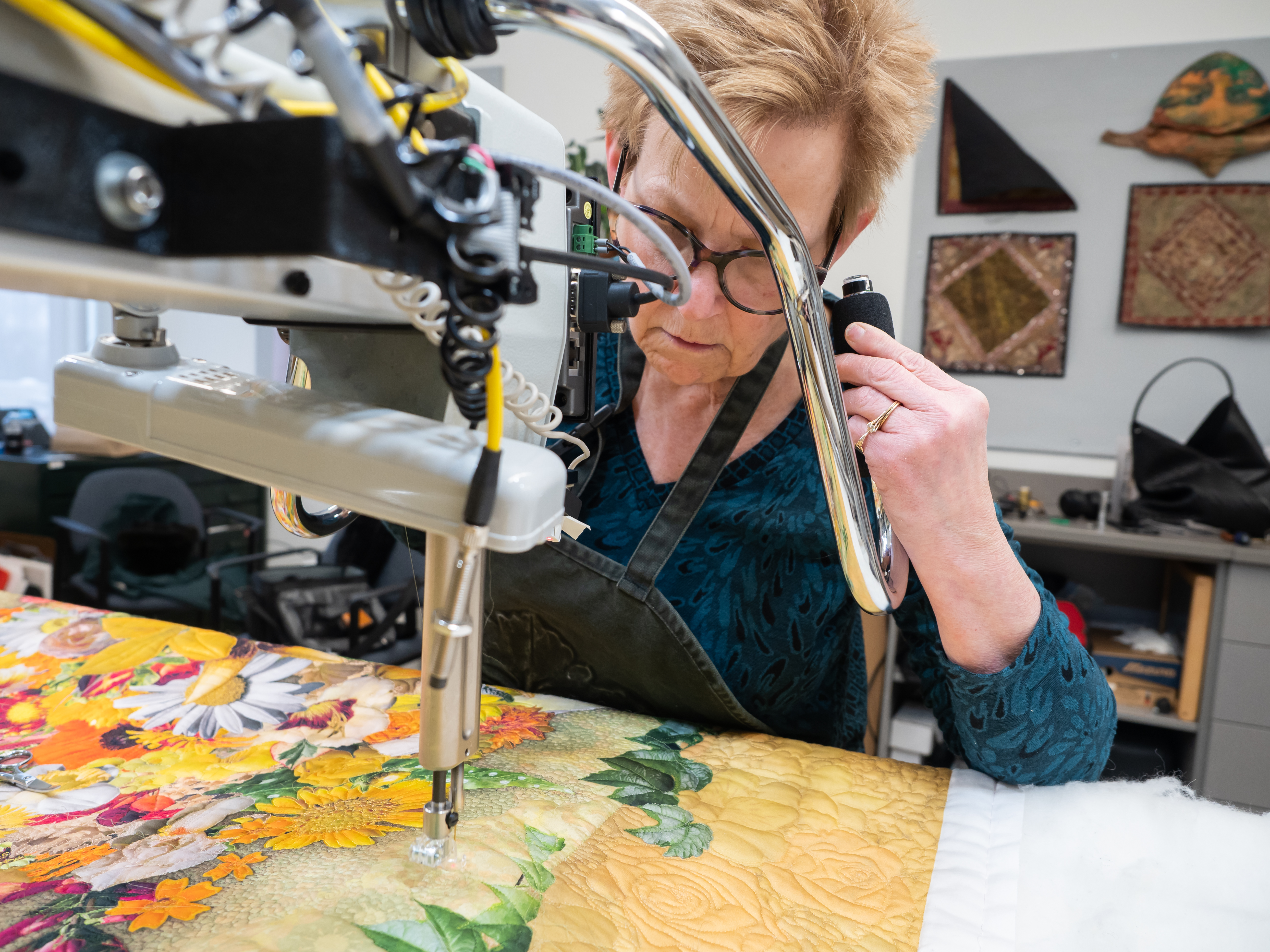 Anna Chupa is a Professor and Chair in the Department of Art, Architecture and Design at Lehigh University and teaches Digital Photography, Digital Textile Design and Motion Graphics. Her photography, textile designs, quilts and mixed media installations have been exhibited in Austria, China, England, France, Germany, Italy, Morocco, the Netherlands, Spain, and throughout the United States. Anna received her Master of Fine Arts degree in Photography at the University of Delaware and a Master of Arts in Liberal Studies at Dartmouth College.
Recent quilted work is inspired by 17th century Dutch floral still life compositions. Another direction funded by a Faculty Innovation Grant, focuses on architectural montages from Modernist facades in Barcelona. For her tiled works inspired by fivefold symmetries in Islamic architectural ornament, Anna photographs flowers and foliage tree fungus, lichen, seed heads and insects. The photographic details of the flowers retain their visibility on screen and close up but at a normal viewing distance edges blur and the abstract geometric forms created by different arrangements of five uniquely shaped girih tiles dominate.
In the decade between Hurricane Katrina and a fire that destroyed the New Orleans Voodoo Spiritual Temple, Anna Chupa documented Priestess Miriam's altars and their transformations. Her alter installations are influenced by African Vodun in the diaspora and Chupa's association with Priestess Miriam in New Orleans.