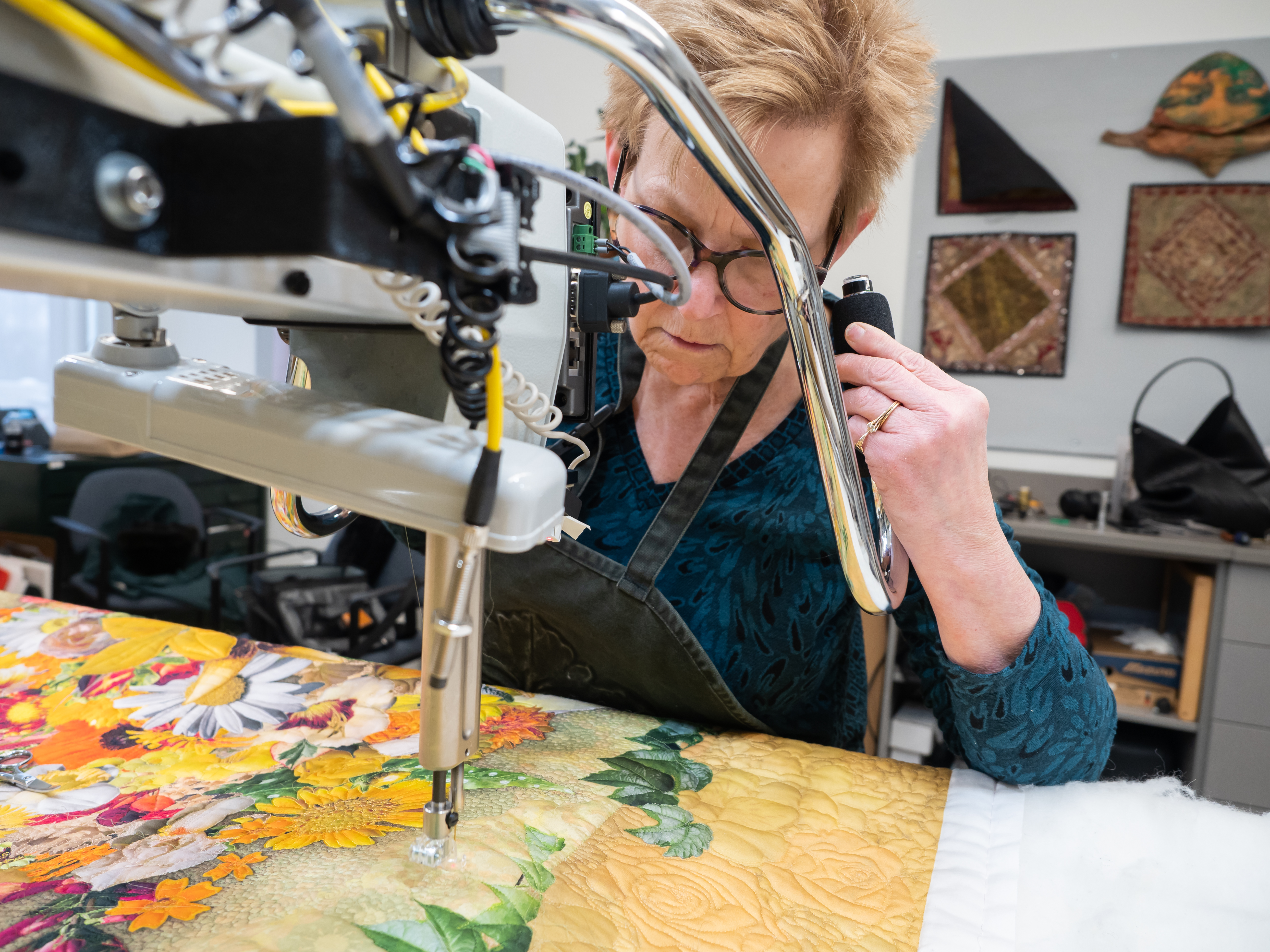 Anna Chupa is a photographer and textile artist whose photos, textile designs, quilts, and mixed-media installations have been exhibited in Austria, China, England, France, Germany, Italy, Morocco, the Netherlands, Spain, and throughout the United States. Her altar installation and aluminum-mounted photographs of New Orleans's Voodoo Spiritual Temple were a solo exhibition at the Banana Factory Arts Center in Bethlehem, and part of a two-person exhibition at Albright College's Freedman Gallery. 
Prof. Chupa's quilts have been featured in publications of the Surface Design Association and in the Studio Art Quilt Associates' Art Quilt Quarterly, and have been included in the Artist as Quiltmaker exhibitions at the Firelands Association for the Visual Arts. 
Quilts in her series "Pieces Petals Leaves and Eaves" combine motifs from traditional Islamic tiling patterns with montages of photographs of flowers and vernacular architecture from Pennsylvania's urban neighborhoods. Two quilts from this series, West Park Allentown and Downtown Harrisburg, have won awards. Her quilt Floral Fusion, inspired by Dutch still life paintings of the Baroque golden age, will be on display at the International Quilt Festival in Houston in October 2021. Floral Fusion was awarded first place at the internationally juried Quilt Odyssey in 2019, in the category of wall quilts in mixed and other techniques.
Prof. Chupa's most recent projects are textile designs that combine biomorphic forms with renderings of cellular automata, and art quilts documenting the landscape and architecture of the Camino de Santiago.