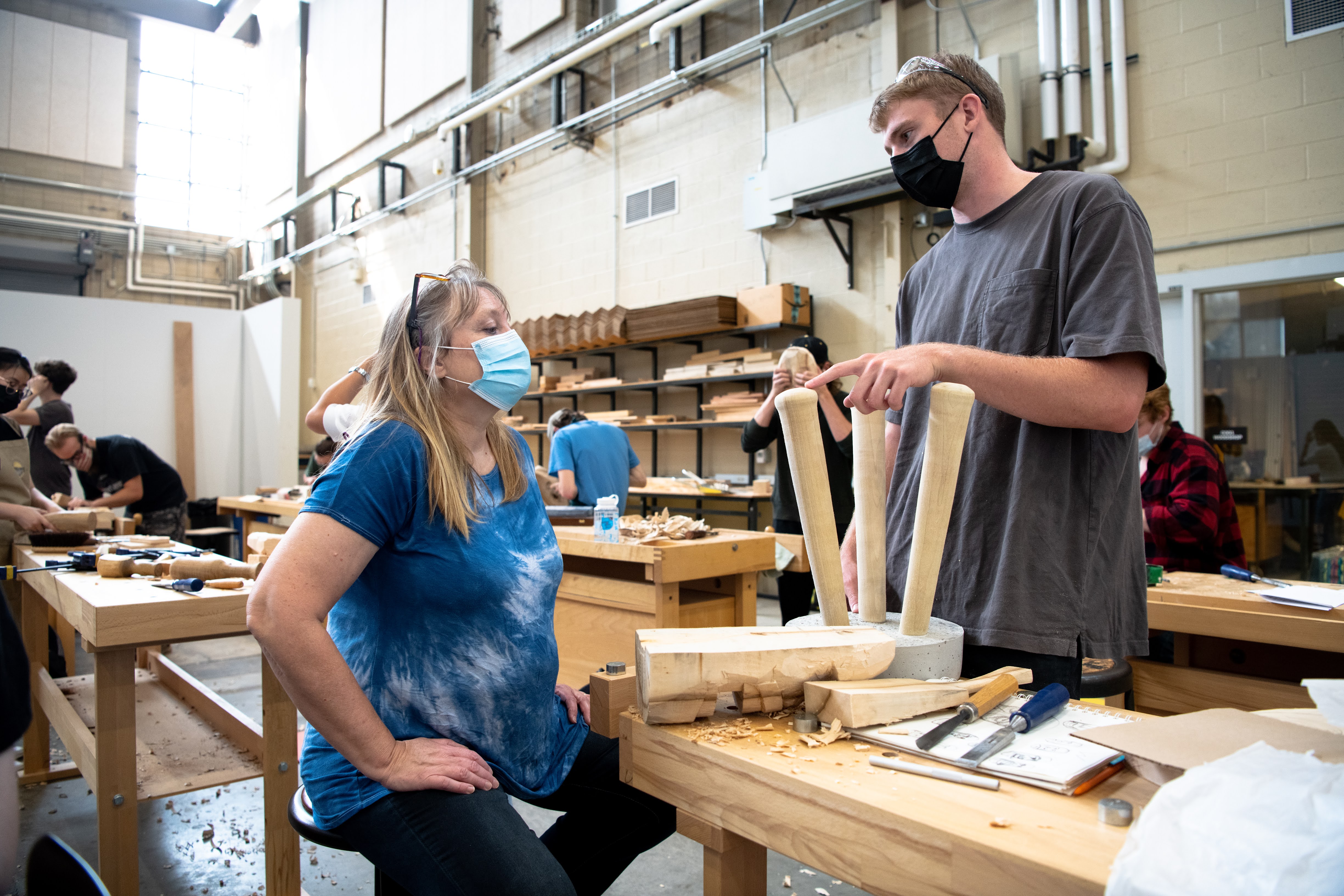 Amy Forsyth is a furniture designer and maker who has studied studio furniture with many luminaries in the field. Her work has been exhibited throughout the United States, and in both 2016 and 2019 she was awarded a prestigious Windgate International Turning Exchange Residency at the Center for Art in Wood in Philadelphia. In addition to designing and building furniture, she has published numerous articles in journals including American Craft, Woodwork, and The Craft Factor, among others.
Prof. Forsyth trained as an architect at Penn State and Princeton University, and taught architecture at Penn State and the University of North Carolina at Charlotte prior to coming to Lehigh. During that time, she attended workshops on furniture design and construction. She became involved with The Furniture Society, joining their board of trustees and editing their newsletter, "Furniture Matters," for several years. She also was on their editorial advisory board, where she worked on several publications including the monograph Furniture Studio: The Heart of the Functional Arts and Tradition in Contemporary Furniture.
Prof. Forsyth is also an accomplished musician, and plays the fiddle and sings with various groups throughout the Lehigh Valley. Her most recent projects investigate the relationship between furniture and music, whether as a series of similar organizing principles or in the more pragmatic sense of designing and building furniture pieces and other artifacts for music-making.