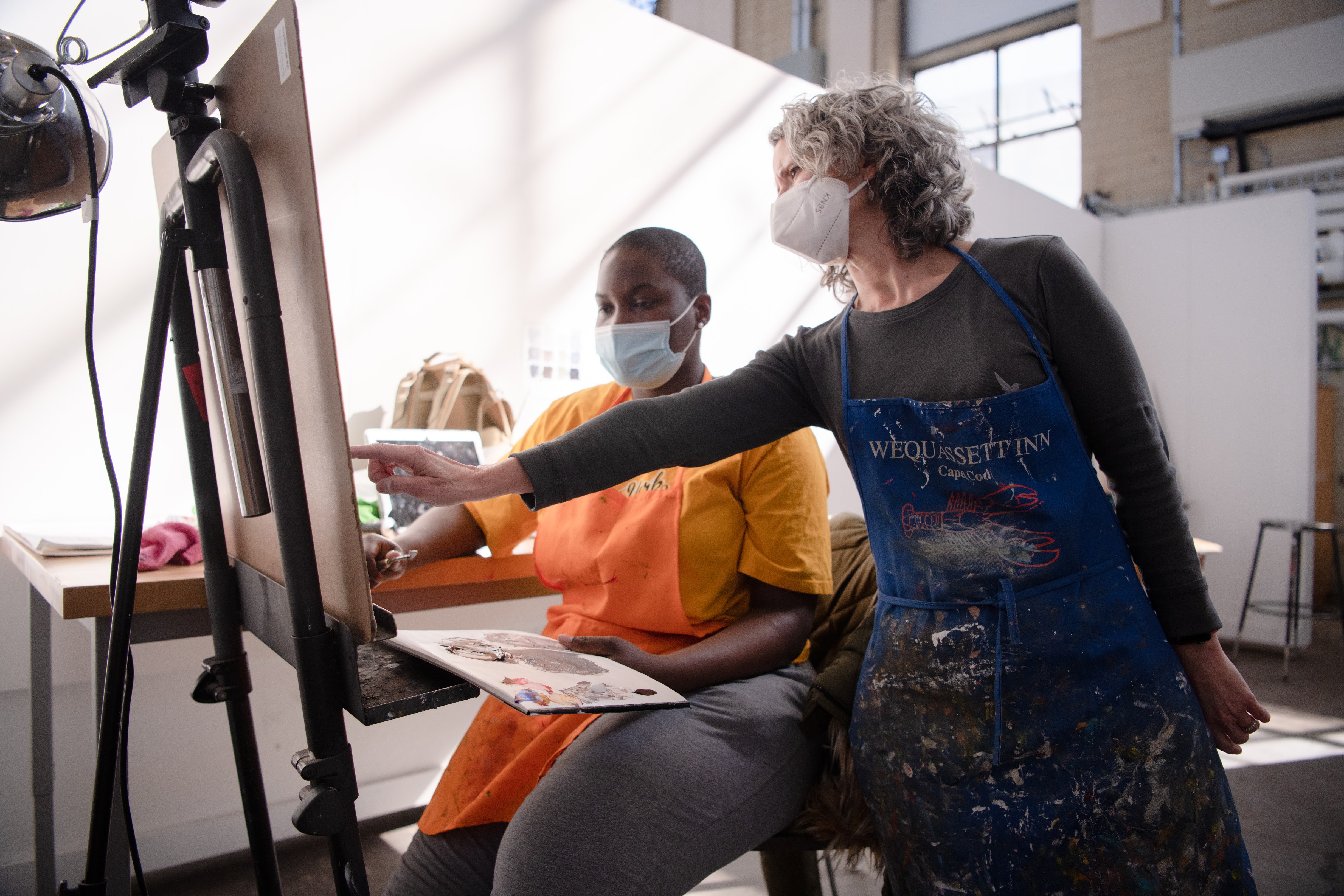 Deirdre Murphy's studio practice decodes the interconnected patterns that exist in art and science through the lens of biological forms and data visualization. Her work is informed by light pollution maps, phosphorescent protein structures, virology, and constellations. Imagery in her work ranges from data visualization of ornithology charts to phosphorescent images of viruses to cellular structures and star clusters. In the spring of 2021, with funding from a Humanities Lab Grant, she collaborated with Lehigh University's Neuroscience Department on the Neuro Salon project, mentoring students who were creating medical illustrations for an online, open access neuroanatomy textbook.
Prof. Murphy's research has led to artist residencies at the Vermont Studio Center, Integral Molecular Biotech, Winterthur Museum, Saint Mary's College, Hawk Mountain Sanctuary, and Powdermill Nature Reserve, the environmental research center of the Carnegie Museum of Natural History. She has received grants from A Percent for the Arts, the Pennsylvania Council for the Arts, and the Leeway Foundation.
Her paintings, prints and public art have been exhibited at the Philadelphia International Airport, Palm Springs Museum of Art, Zillman Art Museum, Biggs Museum of American Art, New Bedford Art Museum, and Tacoma Art Museum. Her artwork is in the collections of Temple University's Charles Library and Fox Business School, Independence Seaport Museum, Bank of Wilmington, Dickinson College, University City Science Center, Colorado Springs Fine Art Center Museum, and the Zillman Art Museum. Her work has been published in New American Painting, Fresh Paint Magazine, Symbiosis, the Lehigh Bulletin, and numerous exhibition catalogs.
Prof. Murphy earned her MFA from the University of Pennsylvania and BFA from the Kansas City Art Institute. She previously taught for a total of twenty years at the University of Pennsylvania, Drexel University, and the Pennsylvania Academy of Fine Arts.