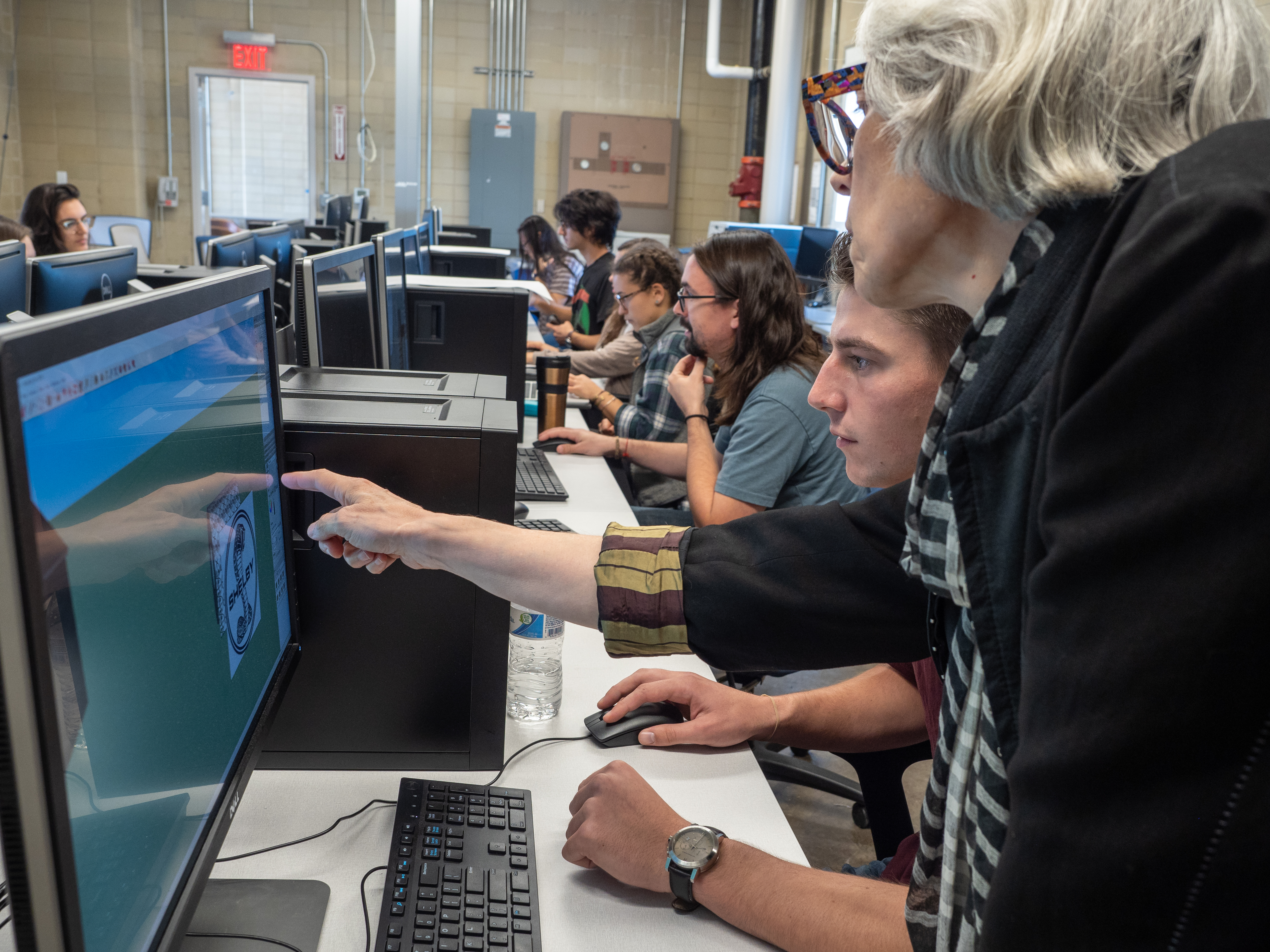 Professor Ussler joined Lehigh University in 1984 as an Adjunct Professor in Architecture.  She has held a variety of positions during her tenure at Lehigh: Adjunct Professor, Visiting Assistant Professor, Lecturer, and, since 1994, Professor of Practice.  She received her M. Arch. degree from Columbia University in 1984 and B.A. in Architecture from Lehigh University in 1981.  She has supplemented her teaching with the active practice of architecture and founded Artefact, Inc. in 1986.  At Artefact she has developed an expertise in the adaptive reuse of existing and historic buildings, preservation consulting, and new construction sensitive to historic contexts.
Professor Ussler's teaching interests center on introducing the student to all aspects of architectural design from the practical to poetic with a special focus on architectural drawing and media from pencil drafting and watercolor rendering to digital modeling.  She sees her practice in architecture as another dimension of educating students with contemporary insights into professional practice.
Her professional work ranges in scale from less than 300 square feet to over 300,000 square feet and from finely detailed residences to larger schools, educational centers, theaters, churches, and commercial projects. She has a particular expertise in working within urban settings and within regulated historic districts, and recently completed a 90,000 square foot new, modern, school building (Lehigh Valley Charter High School for the Arts) located in the South Bethlehem National Register Historic District.  Professor Ussler has been a consultant to historic review boards in eastern Pennsylvania for over 30 years and is currently a member of the State Historic Preservation Board.  She has had a long standing interest in "green" building and sees saving older buildings as an environmentally sensitive endeavor. She designed one of the first buildings in the Lehigh Valley to have a green roof (Wildlands Conservancy Educational Center) in the early 1990s well ahead of LEED and the profession's embrace of environmentally sensitive design. 
Professor Ussler and Artefact, Inc have received many local AIA awards, and in 2013 she received the Downtown Visionary Award from the Greater Lehigh Valley Chamber of Commerce and was named one of the first "Women of Influence" by the Lehigh Valley Business Journal.