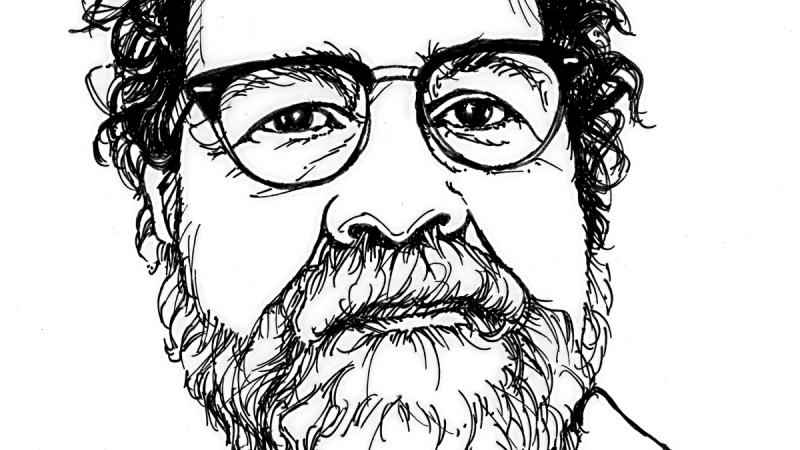 RICARDO VIERA
1945-2020
It is with profound sadness that we announce the passing of Ricardo Viera on April 1 at his home in Miami Beach after suffering a cardiac arrest.   (Remembering Ricardo Viera, an Innovator for Visual Literacy) 
Ricardo Viera, an educator, artist, scholar, curator and operatic tenor was born in Ciego de Avila, Camagüey, Cuba. He earned a BFA from Tufts University and an MFA from the Rhode Island School of Design as well as a Certificate of Museum Management from the University of Colorado Museum, Boulder. He came to Lehigh University as a printmaker in 1974, and in time became Director and Chief Curator of the Lehigh University Art Galleries Teaching Museum (LUAG) . He was promoted to full professor in 1986 and as director of LUAG, transformed the gallery into a visual laboratory and teaching collection, as well as a nationally recognized collection of Latino and Latin American works on paper, photography and video, growing the total collection to over 14,000 objects.
He was a professor of Art (1974-2018) in the Department of Art, Architecture and Design, and taught courses in graphic design, museum and curatorial studies, the history of photography, public art, and visual thinking strategies. Ricardo Viera was also a core faculty member of the university's Latin American and Latino Studies program, teaching Latin American Photography and Latino Visual Art and Culture in the USA. 
Teaching and mentoring hundreds of students over the course of his long career, he had a strong impact on his students, many of whom chose museum work as their vocation or field of graduate study. Students had the opportunity to work with original objects, to arrange exhibitions and installations, and to work closely with the curatorial staff of LUAG. With his interactive approach to using objects in the collection, he afforded our undergraduates a unique opportunity to undertake the kind of original research usually only available in large art history programs.
He extended many opportunities to his colleagues in Art, Architecture and Design, giving invitations to exhibiting faculty for solo shows, group shows, as well as the opportunity to curate exhibitions all over campus. His legacy is deep, his impression lasting.
Professor Viera was a noted lecturer, panelist, portfolio reviewer, external curator and consultant for government arts and cultural agencies, non-profit community organizations and private enterprise. As an artist he was highly interdisciplinary, and worked with installations, painting, printmaking, drawing and socially engaged art and performance. The recipient of many accolades and awards, Professor Viera leaves behind a long legacy of excellence and service.