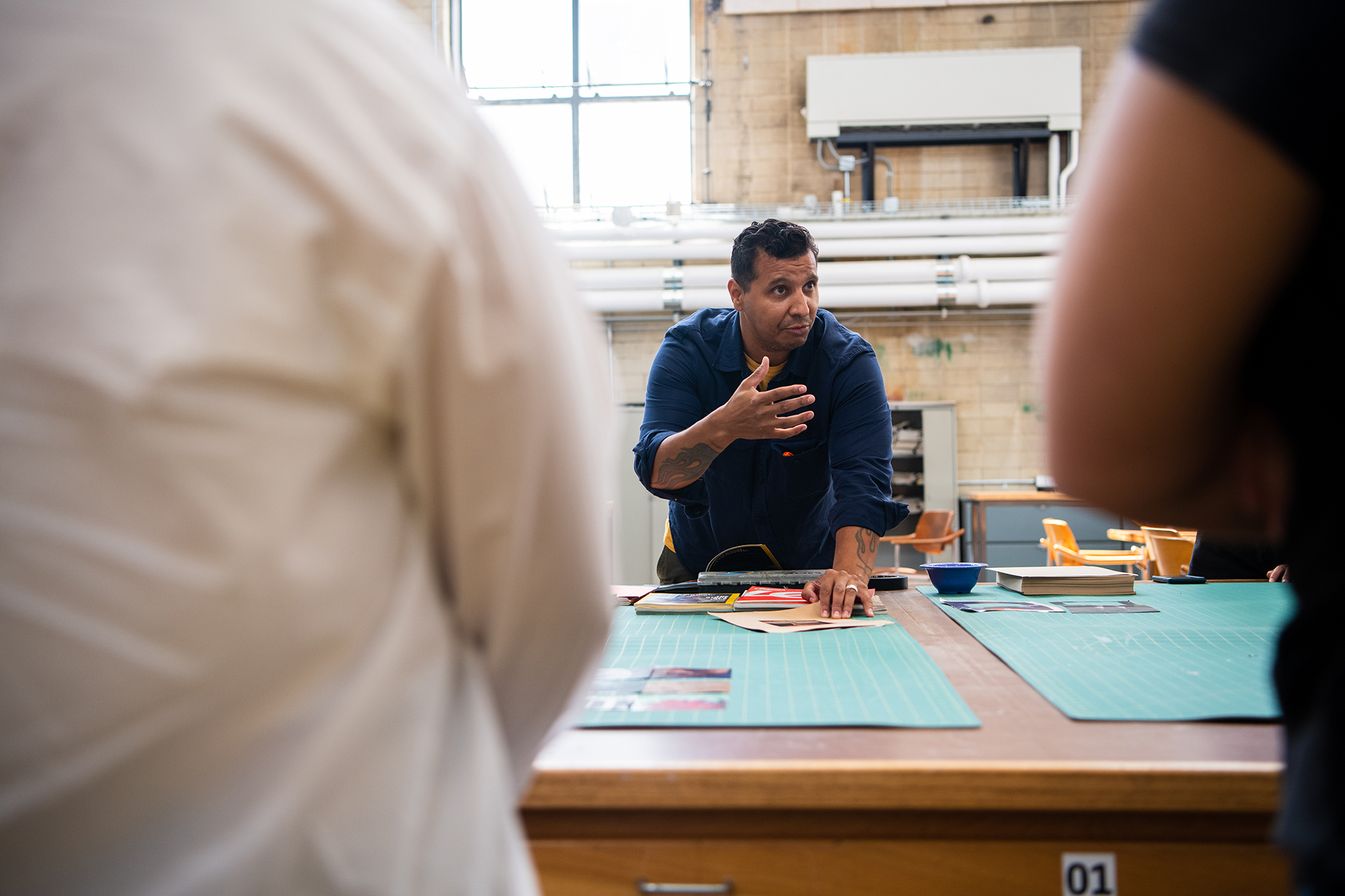 Maurizio Masi has been a practicing designer and art director for over twenty years, with extensive experience working for publishing, corporate branding, in-house marketing, and generalist firms in New York and overseas.  Before coming to Lehigh, he served as designer at the award-winning type foundry Hoefler&Co, where he developed aspirational design solutions for a global clientele. As a designer, he has a deep-seated passion for helping companies develop engaging brands, products, and creative solutions through strategic design. 
Prof. Masi grew up in Queens, a diverse borough of New York. His parents emigrated from Italy and Venezuela, and he is the first member of his family to attend a university. Over the last twelve years he has taught at institutions including Kean University and the City University of New York, the largest urban university system in the United States, and has worked with students from all walks of life. In 2012 he was a semifinalist for an Adobe Design Achievement International Award for Innovation in Education.
Prof. Masi earned his MA in graphic design from Nottingham Trent University, and his BFA from the Fashion Institute of Technology in New York. One area of academic interest during his graduate studies was developing and exploring a new approach to environmental information systems, befitting the interests, concerns, and visual requirements of the inhabiting community and surrounding built environment.  
As a self-titled reflective practitioner, he is constantly evaluating his conceptual and contextual processes. He was also a former amateur boxer at Gleason's, a legendary boxing gym in Brooklyn, and is an avid bread baker on a mission to perfect his signature focaccia recipe.