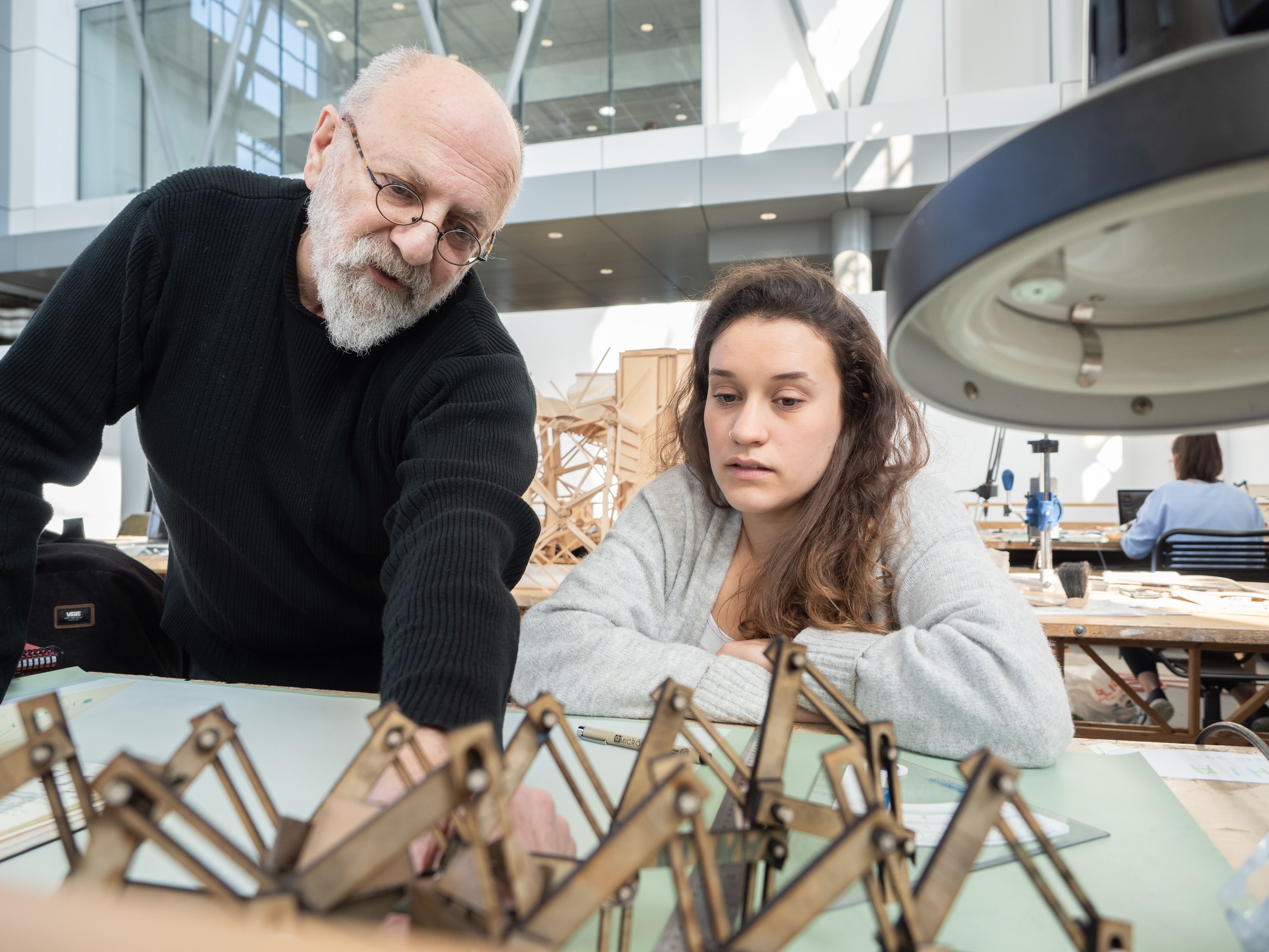 Anthony Viscardi is a nationally and internationally known scholar and teacher in the fields of design and architecture. Having a special interest in study abroad, he established the Lehigh in Italy Summer Program in Vicenza in 1995 and serves as its director. There he teaches his students about the work of twentieth-century Italian architect Carlo Scarpa, who he has studied for over twenty years, as well as about Italian public places through on-site sketching.
Prof. Viscardi has conducted design workshops and presentations at institutions of higher learning in Canada, Malaysia, Brazil, Puerto Rico, China, and throughout Europe. He served as coprincipal investigator during the first two years of the Henry Luce Foundation-funded Chinese Bridge Project (2009–11), which took Lehigh students on two summer study tours in China and led to the construction of a twelfth-century-style Chinese bridge on the Lehigh campus.
Throughout his career, Prof. Viscardi has continued to work as an artist. He has exhibited his work at galleries throughout the East Coast and more widely at national and international academic conferences. He developed a particular interest in creative collaboration during a three-month residency in Atlanta, and has since engaged in a number of collaborative design-build projects with artists, architects, students, and community members.
Prof. Viscardi's awards include a MacDowell Colony Fellowship to continue his theoretical drawing and visual investigations on "shadow mapping," and a 2013 Faculty Fellowship award from Study Abroad Italy in Florence for work on a manuscript documenting a drawing method he developed for teaching students how to more closely observe the architecture and culture of Italy. In 2013–14 he was the artist-in-residence for the Experimental Printmaking Institute at Lafayette College.
Prof. Viscardi earned his BArch from Virginia Polytechnic Institute and State University and his MArch from Georgia Institute of Technology.